How I got here
A certified Life Coach and meditation instructor, I have been a mentor and resource for performing artists seeking balance and career support since 2007.  I never felt that Life Coach was a very useful term, and it didn't really describe what I felt I was doing. As a singer and creative maker, I knew that artists should be happy. We are doing what we love. But often I found in discussion over drinks post rehearsal, we were not happy. Far from it. As an artist myself, I realized that singers needed support and skills to manage the challenges of a life on the road, managing inner critic voices and being clear on what a life well lived looked like.
I committed myself to the work of life coaching for creatives for the past 20 years.  I have worked with artists at all stages of career and through many programs including the Canadian Opera Company Ensemble, Manitoba Opera, Calgary Opera, Pacific Opera Victoria, the Universities of McGill, British Columbia, Toronto, Ottawa, Wilfrid Laurier and The Canadian College of Performing Arts, Victoria Conservatory of Music. I've also enjoyed working with summer programs, such as Opera Nuova, St. Andrews Arts Council Opera Workshop Highlands Opera and the Marigold Program.
What's up now?
Currently I'm the Director of Engagement Programs and Partnerships for Pacific Opera Victoria. My role has given me room to support the next generation of creative artist as they explore being a portfolio artist, and engage in their own civic practice. I have spent many years as Creative Coach working with singers at all stages of development and career to support them in   creative process, self-knowledge, and the tools to live a balanced life.
In this work I have grown in my own understanding of art as a tool and a means to an end to be of benefit to society.  My work in this area has created a demand for my services as a speaker, panelist and host.  I've moderated and spoken at many events and conferences for organizations such as Opera America, the Association for Opera in Canada, Mass Culture and at local Victoria arts gatherings.
You can check out some of my recent initiatives for Pacific Opera at the links below:
Whats up with opera https://pacificopera.ca/event/whats-up-with-opera/
For all to hear https://pacificopera.ca/event/for-all-to-hear/
Music alive https://pacificopera.ca/event/music-alive/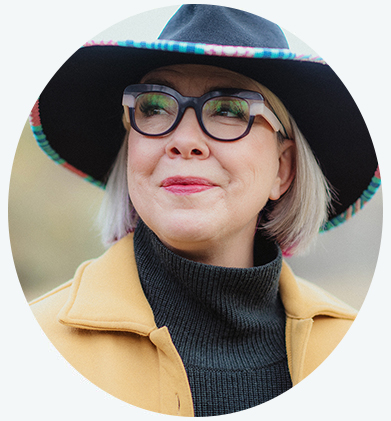 Current Workshop Offerings
Living a balance Life
Nurturing your Artist
Project Management through a decolonized lens
Art as a tool for Civic Engagement and change
Creative process and Energy management
If you are interested in engaging me as a speaker or host, please be in touch.
Videos
TRAIN Mass Culture promo for seven part web series "Art: A tool for the benefit of all" November 2022
What is a good civic engagement practice: Play go round Mass Culture November 2022
"Suddenly the dense fog had lifted and I saw the road I have trudged through for 30 years not knowing what it was about or if it was leading anywhere. NOW I see the road ahead I must finish to get to my destination. Thank you for guiding me through."
NC
"Rebecca has helped me to realize that at one point in your life you need to stop being a student of voice and jump into the scary waters of being a professional singer. That it is ok to make a living with your talent instead of always giving your time and energy away for free. That one needs to value their own talent, before anyone else will."
BC
"Rebecca has been invaluable to me and I thank my lucky starts someone told me about her. I never thought I would need a life coach but she really helped me to see a different perspective to my life…I think the most valuable lesson I learned was finding out just what is important and valuable to me."
AS
"When recommending this service, I tell people that it is an investment in themselves. When I'm taking time for this work I can offer my best self to those around me. Rebecca is a compassionate, understanding and intuitive woman who has helped me shine a light on my strengths and dime the light on my critics inside. Thank you, Rebecca!"
CB
"Anyone who thinks about working with Rebecca should know that she is unflinchingly honest, that she has no fear of dealing with difficult questions, that she is so deeply respectful of the human artistic spirit that one feels instantly at ease with her. She has helped me to tap into my Best Self, and I am still on the journey. She is an intrepid and always enthusiastic guide."
KB
"Rebecca listens with a wise mind and an open heart. Her technique of asking guiding questions enable me to identify for myself the impediment preventing completion of a languishing project. I did really appreciate her ability to cut to the heart of the matter without simply offering me a solution of her own devising. So many people offer advice or try to fix other people-not very empowering! Her practical, forward-looking approach to an immediate problem generated speedy results that have already had empowering effects in other areas of my life and work."
JJ
"Many people had told me that they had thought about going to a life coach, or that they were thinking about it after our conversation and Boy, did the cheerleader come out then! I feel that going to see a therapist or life coach is still something people hold secret and private, sometimes for fear of others thinking "she's going for help, because she can't handle it". I believe it's quite the opposite. It's wanting to understand yourself better and to move forward with making positive changes in your life. That's not a weakness, it's a strength...When it comes to this girl, I'm ready to shout it from the rooftops "Life Coaching Changed My Life In Such A Positive Way"! I've shared my "Life Coaching Experience" with friends, family, colleagues, one of the ladies that works at Bolen Books, and even complete strangers (including the Bolen books lady), and I'll share it with anyone who is interested in listening."
SJ