In 1993 I found myself working at something other than singing for the first time in my life. I was 28. When my dream of an operatic career seemed to be lost, I did what any sane person would do. I went to see a psychic. Basically, it was my plea to the universe to tell me it was all going to work out. I was pretty broke. Finding the 100 bucks for the session with the psychic required a creative tactic. It was not a proud feminist moment and desperate times called for desperate measures. I was working at a fancy restaurant in Toronto, and I found that hanging coats on the upper level of the closet, while standing on a stool, in a short skirt, really helped inspire male patrons to tip. The pay off was I had the money I needed and I paid the psychic with a bag of loonies and toonies. It was a proud working girl moment.
I was nervous and excited the day I finally went to see her. I was desperate to hear that my operatic career would rise, like a phoenix from the ashes. My goal of singing around the world, and becoming a respected clinician were just around the corner, right? When I walked through the door she seized my arm and whispered fervently "Don't tell me what you do. I don't know what you do, but I have to tell you this-you should be a writer. If you aren't a writer, you should have been.
You must write." I have written. Scripts, blog posts, and workshops and some articles. I'm working on a book to share the best tried and true tools of my creative life coaching work over the last 15 years. But until that is published, you might read these things.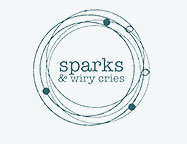 From the Art Song magazine of Sparks and Wiry Cries, check out my idea of a great virtual recital. It's a rich and varied program with YouTube links so you can read my program notes and listen along.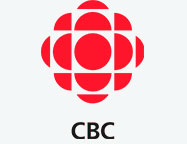 For my CBC documentary about my quest for my Metis identity